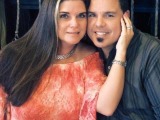 236.59 ml strong hot coffee or 236.59 ml espresso
9.85-29.57 ml sugar
236.59 ml cream (or 1/2 cup half-and-half and 1/2 cup milk)
14.78 ml unsweetened cocoa

For Garnish

whipped cream
29.58 ml milk chocolate, grated
Directions
In 2 large cups or glass mugs, mix the coffee (or espresso) and sugar.
In a small saucepan over low heat, warm the cream.
Add the cocoa and mix well.
Add the cream mixture to the coffee and top with a dollop of whipped cream and the grated chocolate.
Serve with a cinnamon stick.
Most Helpful
that's good
Yummy yummy yummy in my tummy now! :) I made this espresso beverage for the Comfort Cafe Event January 2009 and I'm so glad I did. Wonderful smooth taste without a lot of sweetness which is perfect! I did not use whipped topping so I just frothed my milk and created foam for the top. Added the cinnamon to the coffee/cocoa mixture first instead of a sprinkle as I prefer it mixed in. Love that flavor. Thanks for sharing a great recipe with us!
This was really good and really easy! I used evaporated milk in place of the cream and a couple shakes of ground cinnamon in with the milk as it was warming because I didn't have cinnamon sticks. I also had it without the whipped cream on top. This isn't real chocolaty.... Tastes a lot like a cappuccino. Will definetly make again!!!