katia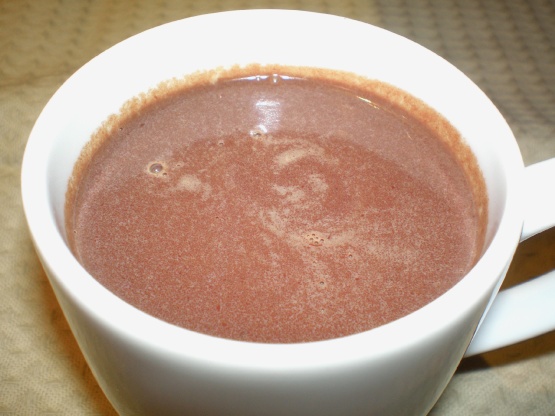 This is my personal recipe. I think I originally based it on the recipe on a thing of hot chocolate mix, but this is my own spin on it. You can also add spices to it (cinnamon is very good). Get creative! It's also good with a bit of coffee (making it a mocha). And if you want to get REALLY fancy, top with some foamed milk and a sprinkling of cinnamon or chocolate (or both??).
Make a paste with the chocolate and milk. If the paste starts to get too dry, add more milk.
When most or all of the chocolate is dissolved, add the remaining milk and pour into a sauce pan.
Add the sugar.
Heat over low to medium heat while stirring constantly until it steams.
Pour into your favourite mug and enjoy!