gailanng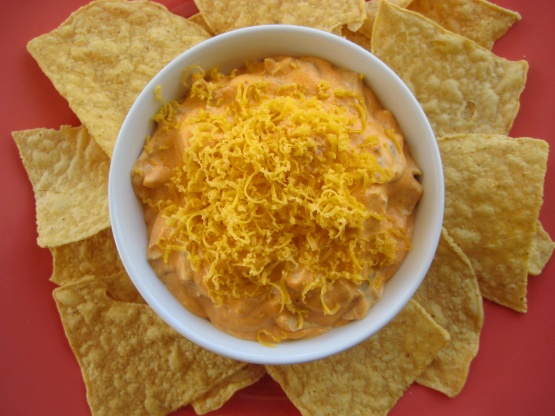 Tom's contribution to the 2005 QA holiday potluck, delicious (if a bit spicy)!
Cook the chicken breasts and chop or shred into small pieces.
Saute the chicken with the hot sauce in a large skillet. Add the cream cheese and stir in until it melts.
Remove from heat and add the salad dressing.
Spread the mixture in a baking dish, cover with grated cheddar cheese and bake at 375 degrees F. for approximately 30 minutes.
Serve hot with tortilla chips.