pines506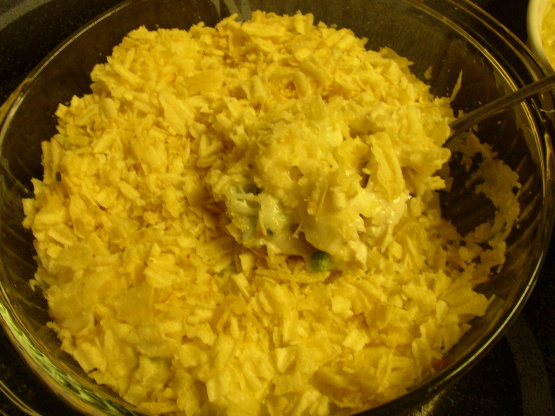 Easily doubled for a good potluck dish. Always comes back empty.
Preheat oven to 350°F.
Combine the chicken, celery, almonds, bell pepper, onion, pimiento, salt, lemon juice and mayonnaise.
Mix well and pour into a 1 1/2 quart casserole dish.
Top with cheese and crushed potato chips.
Bake for 25 minutes or until it is hot through and cheese is melted.