Nimz1466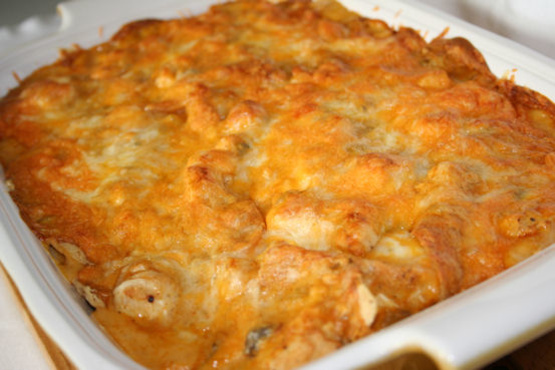 Very yummy, cheesy Tex-Mex chicken casserole.

This is an excellent casserole with a wonderful combination of flavors. I saute my chicken pieces in a little olive oil and seasoned with salt, pepper and cayenne pepper to spice this up even more and it turned out perfect. I only used about 1/2 of a bag of a 1 pound of tortilla chip which seemed to be plenty. I also left out the celery salt because I didn't have any. Thanks for a great recipe.
Combine soups, milk, taco seasoning, onion, celery salt and green chilies.
Cut cooked chicken breasts into bite-size pieces.
Combine grated cheeses.
In a 9 X 13 casserole dish, layer the following twice: Doritos, chicken, soup mixture and cheese.
Cheese will be on top.
Bake at 325 degrees uncovered for 1 hour.