Hot Cheesy Artichoke Dip Appetizer
Lvs2Cook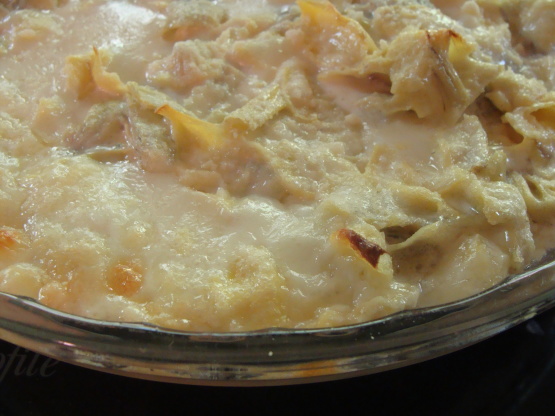 So Fast! So Simple! So Delicious! Just Four Ingredients! Make it in the Crock Pot too!
Combine all ingredients in a large bowl and transfer into an an oven safe casserole dish. Heat at 350 degrees for about 20 min until bubbly. Serves best on Pepperidge Farm Distinctive Crackers, but I have used Bagel Chips, Crostini, Butter Crackers, etc.
This recipe can also be cooked in a crock pot on high for one hour, then turn down to warm until the guests arrive.