Hot Buttered Toffee Coffee
Rita1652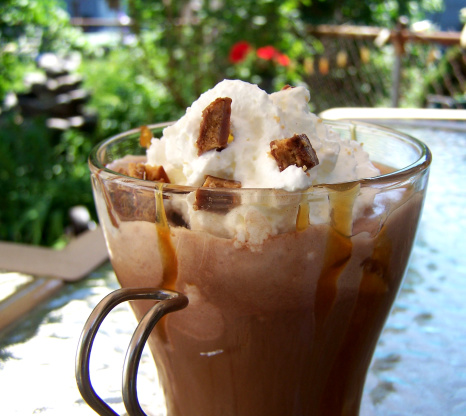 Got this in a recipe group. I haven't tried it (Yes I know that's annoying) but it sounds awesome and I WILL try it & thought some of you might like to also.
113.39

g coffee mocha ice cream

170.09

g hot coffee

29.58

ml butterscotch topping

9.85

ml almond liqueur
whipped topping

14.79

ml toffee pieces or 14.79 ml chopped chocolate-covered english toffee bar
Spoon ice cream into a large coffee mug;pour coffee, butterscotch topping and almond liqueur over ice cream.
Garnish with a dollop of whipped cream and sprinkle of toffee chips.