Hot Buttered Rum Crescents
Prep 30 mins
Cook 20 mins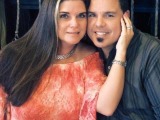 Another recipe that reminds me of my childhood years. My mom took this to just about every pot luck we ever went to, and they were gobbled up quickly. Depending on how gooey you want the rolls, I sometimes double or even triple the sauce mixture!
Crescents

1⁄2 cup firmly packed brown sugar
1⁄4 cup chopped pecans
1⁄2 teaspoon rum flavoring
2 (10 1/8 ounce) cans Pillsbury Refrigerated Crescent Dinner Rolls

Topping

1⁄2 cup firmly packed brown sugar
2 teaspoons flour
3 tablespoons milk
1⁄2 teaspoon rum flavoring
Directions
Prepare topping: In sauce pan, combine topping ingredients.
Cook over medium heat until mixture comes to a rolling boil.
Spoon topping equally into two 9-inch ungreased cake pans.
Crescents: Combine brown sugar, pecans, and rum flavoring.
Seperate crescent dough into triangles.
Brush triangles with melted butter or margarine.
Sprinkle each triange with sugar mixture.
Roll triangles up.
Cut them in half crosswise.
Place cut side down in pan. (One can of crescent rolls will go into each 9-inch round cake pan. It will look like the pans aren't full before you bake them, but see my picture after baking--they fill the pans perfectly).
Brush tips with melted butter or margarine.
Place pan on foil or cookie sheet during baking to prevent spillovers.
Bake at 375 degrees for 15 to 20 minutes, or until golden brown.
Immediately invert pan to remove rolls or just use a big spoon or spatula to scoop up the desired serving onto individual plates and you can also spoon as little or as much of the sauce mixture onto the tops of the rolls as you want as well.
Reviews
Most Helpful
These are out of this world good! Where's the 10 star button ;) Oh, yeah Juenessa, family loved these and will definitely be a Sunday treat. Thank you so much for sharing this recipe that I will be making for years to come! *HUGS* ~V

OH my goodness, Juenessa, these are outstanding, delicious, easy, simple. The rum flavoring is an added special flavoring & hit the savor the flavor spot. The next time I believe I may try and let the crescents whole, make three batches of sauce, put some on bottom and pour rest of sauce on top of whole cresents, will update and tell how they turned out. My gracious do I ever love these little sweeties. Pat Merwin. UPDATE: I just tried these little gems by keeping them whole, making extra syrup then pouring syrup on top as well as bottom. End results, in my opinion, are better and look much better. The taste is still outstanding.
Wow! These are rich! They are the best sweet roll my family has ever eaten. I did as you suggested and tripled the sauce mixture. All I can say is yummmmm! I will be making this again soon. Thanks for a great recipe!