Hot Buttered Orange Brandy
basya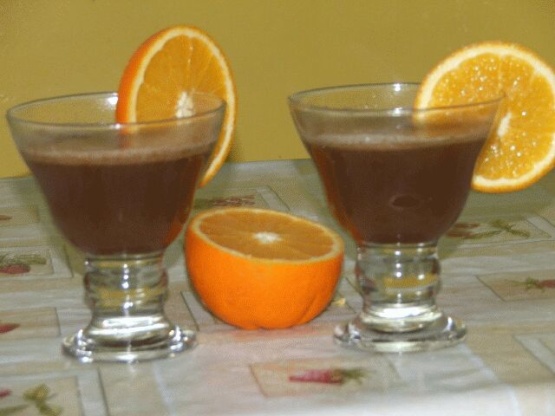 Inspired by Hot Buttered Rum #6888, but a desire to find a substitution for rum. Some good orange brandy seemed like a good idea for the substitute.

This drink was a great hot tottie! I didn't have orange brandy, so I just used regular and it was great!
In a container that will hold 2 cups final hot liquid and pour easily, add together the brown sugar, butter, and spices.
Stir in the warm water.
Cook for about 2 minutes full power in the microwave, or until steaming hot.
Stir in the Orange Brandy.
Serve in cocktail glasses garnished with an orange slice.