Hot Buttered Garlic Noodles
VickyJ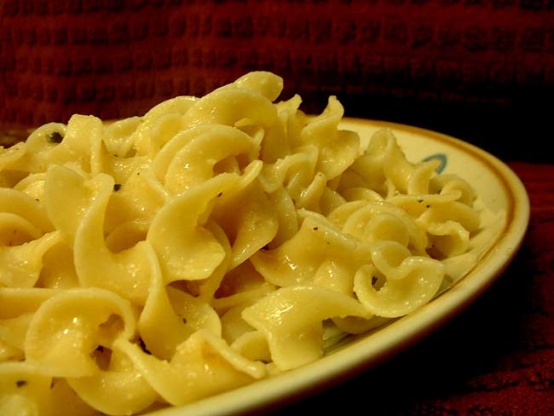 This is a twist on classic hot buttered noodles. These are perfect for any occassion and are super simple to make!

I just made this. It was delicious! I added broccoli too! I did instead use 4 cloves of garlic and used 1/4 cup of butter.
Heat Olive oil in medium skillet over medium heat.
Add garlic, cook 2-3 minutes.
Add 1/2 stick of butter, melt completely.
Add noodles and toss with salt and pepper to taste.
(You may want to add more butter according to your preferences!