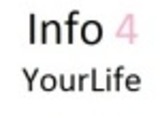 Expect endless praise with this bottomless crowd pleaser!! Nothing says party like a savoury dip to dig into, so follow these steps for some layer-lovin' satisfaction.
Directions
Preheat broiler.
In bowl and using wooden spoon, stir cream cheese until soft. Stir in sour cream, jalapenos and 1 tbsp (15 mL) of the green onions. With a whisk, beat until smooth. Spread evenly over bottom of 8-inch square (2 L) glass baking dish. Dollop refried beans evenly over surface; spread evenly with back of spoon. Sprinkle with peppers, then cheese.
Place baking dish in top third of oven. Broil for 4 to 6 minutes or until golden and bubbly. Top with remaining green onions. Serve immediately with tortilla chips and salsa.