Bobtail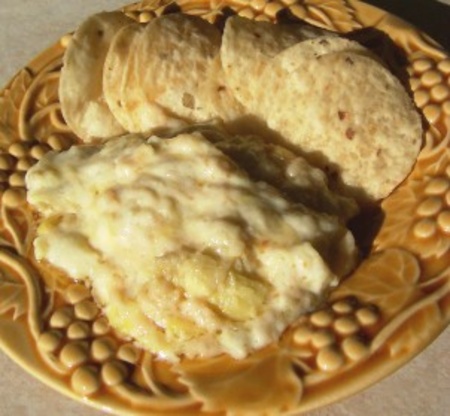 I got this recipe over 10 years ago from a friend at work. Since then, I have always had to make a double recipe for Thanksgiving. There is never any left. Just grab a few crackers and start dipping! I have only made this with an electric skillet. Also, I use the artichokes that are already quartered as they mix more easily than bigger chunks. Fat-free or low-fat mayonnaise is okay and helps reduce the fat content of the dip.

A taste of Memory Lane! My sis-in-law used to make a artichoke dip in the 80's that was almost exactly like this, and I loved it. I made it this afternoon - just for myself, because I knew no one else would eat it.(Picky,picky) I made it according to the recipe, but used Hellman's Lite Mayo since that's all we buy. Really delicious - I've got a light lunch ready for everyday this week! Thanks a bunch!
Mash/flatten artichokes.
Combine all ingredients.
Bake for 30 minutes at 350 or warm in an electric skillet @ 200°F.
If using the electric skillet, stir mixture once cheese has melted.