Parsley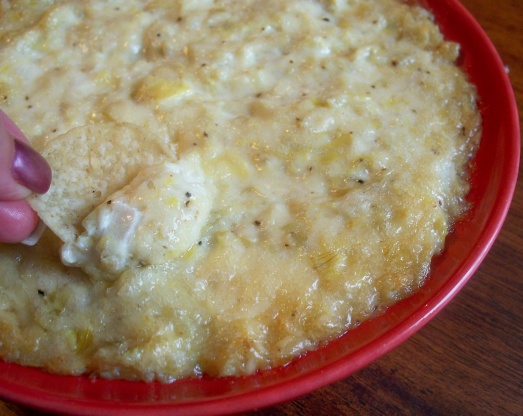 This is always a winner! I haven't found anyone who doesn't like this. Plus one can play with the recipe and add whatever.

I love artichoke dip, and this one did not disappoint! My only addition was some fresh-squeezed lemon juice. Thanks for posting!
Preheat oven to 350.
Combine all the ingredients and.
spoon into 9" pie plate or similar baking dish.
Bake 20 to 25 minutes or til lightly browned.
If you want, can sprinkle on top chopped tomato.
or chopped green onions.
I don't.
I serve this with crackers.