Hot Artichoke, Chili and Parmesan Dip
Ang11002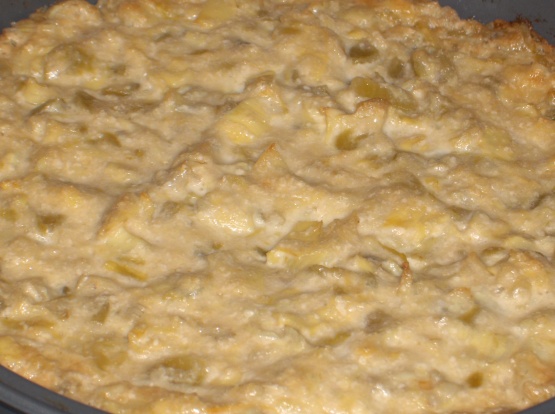 Simple but tastes divine! You can use marinated artichoke hearts if that's all you have on hand, but there's already PLENTY of flavor as is. Yield is approximate.
In a small mixing bowl, gently combine artichokes, Parmesan, peppers and mayonnaise.
Transfer mixture to an 8-inch round or comparable baking dish.
Bake, uncovered, in a 350-degree oven for 20 minutes.
Serve warm with tortilla chips or slices of good bread.
Just TRY to stop. I dare you!