Hot and Sweet Dipping Sauce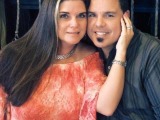 This sauce is delicious with grilled chicken or pork. It is a quick, simple Thai sauce.
Make and share this Hot and Sweet Dipping Sauce recipe from Food.com.
Directions
In a small saucepan bring vinegar to a boil.
Stir in sugar and simmer 5 minutes.
With a mortar and pestle or in a bowl with back of a spoon pound or mash garlic to a paste with salt.
Add red pepper flakes and combine well.
Stir garlic paste into vinegar and cool.
Sauce keeps, sealed in a jar and chilled, 5 days.
Serve sauce at room temperature in individual condiment bowls for dipping.