Hot and Spicy Cocktail Nuts
ImPat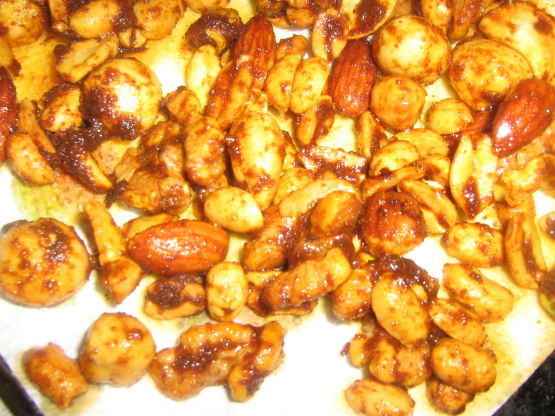 I made these this Christmas as a "nibbling" food, and my family really liked them. They must have been nibbling big time, because these cocktail nuts were all gone before I knew it.
Melt the butter in a large heavy skillet over low heat. Add the worcestershire sauce, paprika, hot pepper sauce, salt, garlic powder, onion powder, black pepper and cayenne. Mix well.
Add the nuts and toss well to coat. Cook for 20-25 minutes on low heat, stirring frequently, until the nuts are lightly toasted. Drain on paper towels and serve hot, or store in an airtight container at room temperature until ready to serve.