xflisa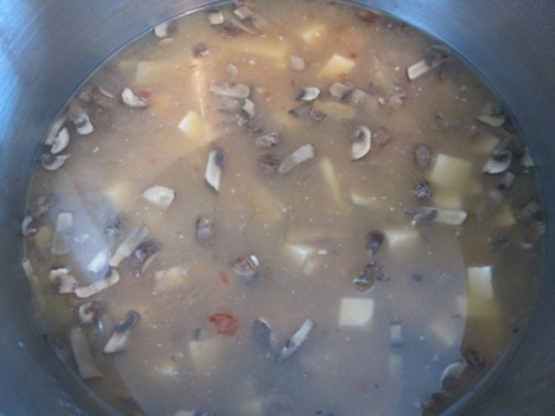 My daughter gave me the recipe, which she received from a Weight Watcher co-worker.
In a soup pot, stir together broth, mushrooms, tofu, bamboo shoots, vinegar, soy sauce and hot sauce/chili paste.
Bring to a simmer and cook 5 minute.
Stir in dissolved cornstarch and simmer for 2 more minutes.
Serve sprinkled with sliced scallion.
Yields about 1 cup per serving.