ChefLee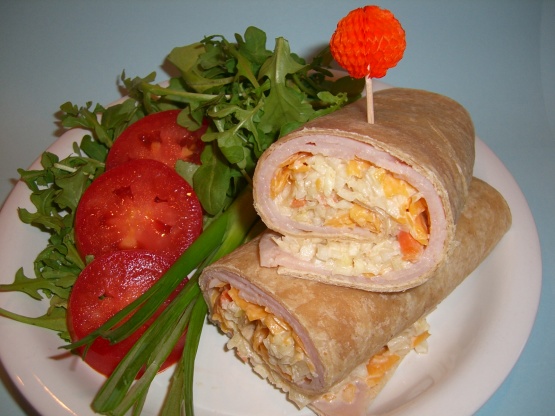 from "Just Cook This" with Sam the Cooking Guy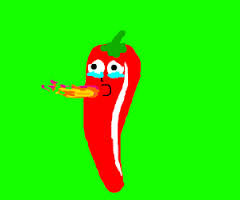 Yeah baby, now you're talkin'!!!! This is my kind of wrap!!!! I am never without a can of chipotle chilies in adobo sauce and I love that I have another use for them !!! I love the adobo sauce mixed in with the slaw, fabulous!!!! This kicks up the flavor and the heat of a turkey wrap!!!!! I used longhorn cheddar instead of the mozzarella because I already had some shredded up and I added some roma tomato and arugula to my wrap. This is a wonderful wrap, great texture and flavor!!! Thanks so much for posting!!!
Mix cole slaw with light mayo and adobo sauce, set aside.
Heat non-stick pan and add turkey—the goal is to lightly grill it to bring out the flavor.
If your pan is big enough, separate turkey into 6 piles and add cheese to each; if not. just do it in batches. Warm wraps in microwave and add turkey/cheese.
Place some cole slaw on top, and roll up—or should I say wrap up? Cut in half and enjoy!