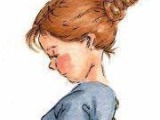 This sauce is excellent served with my codfish cakes (Cod Fish Cakes). Increase the horseradish to suit your taste.
1 stalk celery, finely chopped
2 tablespoons finely chopped cornichons (or sour pickles)
1 tablespoon prepared horseradish
2 tablespoons coarsely chopped flat leaf parsley
1⁄2 teaspoon dry mustard
6 tablespoons good quality mayonnaise (I use hellman's or homemade)
1 teaspoon lemon juice
salt & freshly ground black pepper
Directions
In a small bowl, combine celery, cornichons, horseradish, parsley, mustard, mayonnaise and lemon juice. Season to taste with salt and pepper. Serve with fish.
Most Helpful
I recently had a tarter sauce like this one in a restaurant and search for one with horseradish..just made this one and it is delish
Marie Alice, this was without a doubt our favorite tartar sauce. In fact, this will be our only tartar sauce from now on. We like our sauces with a kick and this certainly delivered. Thnx so much for posting.