Bergy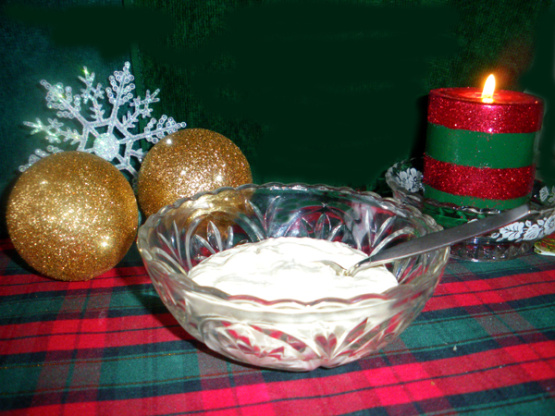 This is wonderful served with a prime rib roast or used as a sandwich spread, you may adjust the prepared horseradish to taste.
I made this for my Xmas prime rib, and WOW was it great! It had the right amount of bite without being too much. This is certainly a keeper! Loved it, simply loved it!!!
In a bowl whisk all ingredients together until blended and smooth.
Cover and chill for a minumum of 2 or more hours before using.