Horseradish-Roasted Carrots and Parsnips
ChefLee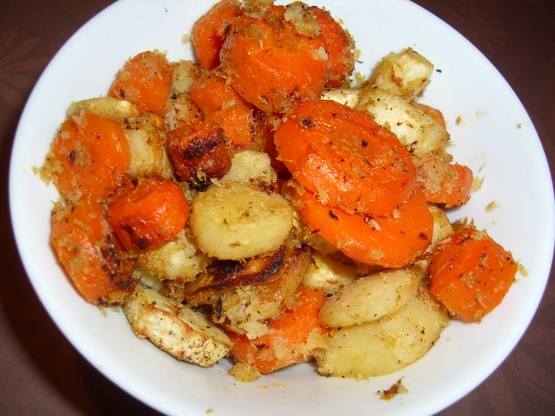 From a NJ magazine 11/2008, as a Thanksgiving recipe. The heat of the horseradish is tamed by roasting, and the vegetables take on a sweet and savory taste.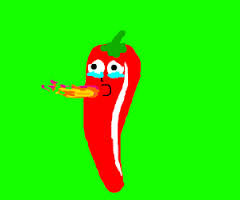 This one took longer to cook than 30 minutes for me. At 30 minutes the sauce was good but after I had to put them back in, it got a little bitter with the horseradish cooking longer. I think next time, I will roast the veggies for a while then add the butter and horseradish to keep the good flavors.
6

large parsnips, peeled and cut into 1/2-inch coins

6

large carrots, peeled and cut into 1/2-inch coins
1⁄2 cup prepared horseradish (jarred)
1⁄4 cup unsalted butter, melted
salt and pepper
Preheat oven to 425 degrees.
Mix all of the ingredients together and spread evenly on a rimmed baking sheet or roasting pan. Roast until tender, about 30 minutes.