Horseradish Butter (Pepperrotsmor)
This flavoured butter is from Norway. Traditionally you serve it cold with hot grilled or fried fish. Alternatively, do what I do and mix a few spoons into mashed potato (I've been known to add extra horseradish too) or mashed swede (rutagaba), MMmm! You need to allow for chilling time (for the butter and the cook!!!) before serving. Posted for Zaar World Tour 2005.
8 ounces butter (at room temperature)
4 tablespoons prepared creamed horseradish sauce
1⁄2 teaspoon salt (optional)
Directions
Cream the butter until it is light and fluffy; the butter should be almost white in colour.
Add the horseradish sauce and salt, if using, and beat into the butter to mix thoroughly.
Transfer to a serving dish or small individual sized pots; chill until ready to use.
Reviews
Most Helpful
I used this to spread on crostini that was topped with very rare shavings of roast beef and julienned pickled beets. People loved them! It also does freeze beautifully.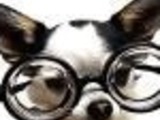 This was great. I put a dab on some steaks that we grilled right before serving them. It made the meal seem so elegant - much more exciting than just steak. And it is so simple. Plus, so far it seems like it freezes really well, so we can have this on hand at any time.
i used this on my roast beef sandwich . its good .dee