Horse Muffins (Oat and Carrot)
katii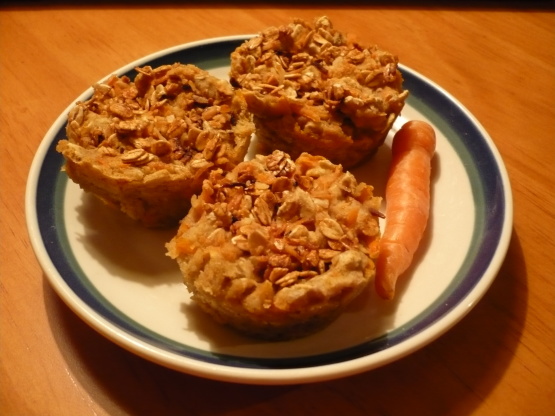 A moist, tasty, and healthy muffin! Perfect for breakfast, snacks, or tea. These muffins are sugar-free, but if you prefer a sweeter muffin, add a bit of sugar to the batter or sprinkle on top before baking.

Preheat oven to 350°F Spray 9 muffin cups with no-stick cooking spray.
Combine oatmeal, applesauce, and water. Stir to combine.
Add flour through allspice. Stir until just combined.
Stir in carrots.
Fill muffin cups 3/4 full.
Bake for approximately 20 minutes. (This time depends on your oven--check after 15 minutes.).