2Bleu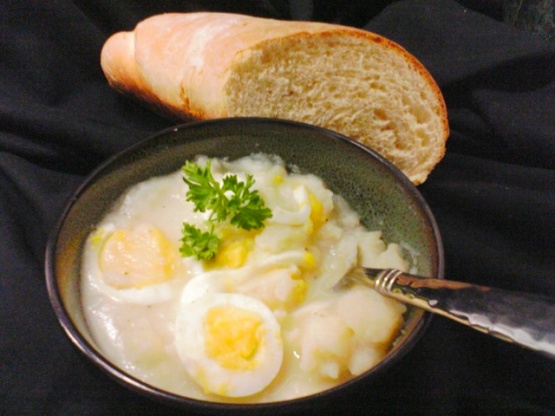 The soup has been in my family since I was a kid. However it was long forgotten by me until my daughters asked me to make soup like Grandma did on the farm when they were little girls. Tried to do many times and always turned out BAD!! We finally, figured it out-"got to have boiled eggs in the soup". Now we have it very often in the cold months. (Hoosiers are people from Indiana, USA. Someone knocks at your door in Indiana and the remark is "Whosee theererr".)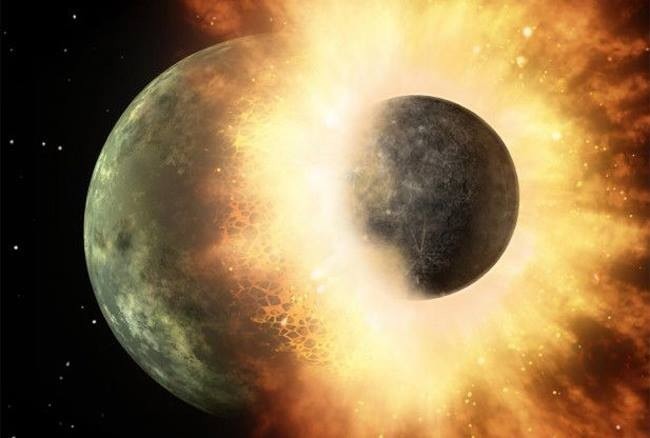 Top Review by 2Bleu
This was an okay dish. This recipe was chosen because simplicity sometimes makes for a wonderful dish. We found the flavor a little bland and that the eggs as a garnish didn't add much to the taste. Overall, while the recipe was not "bad", it didn't offer the flavor we had hoped.
Start water boiling in a large pot (Med. high heat). Peel potatoes and score 1/4" deep on 4 sides with knife. Use peeler to "square the potato" letting the thin 1/4" slices go into the water in the pot. Then slice the remaining potatoes into 1/4" thick slices and put into pot.
Add: sliced onion, butter, water, milk, salt and pepper to just cover the potatoes.pp.
Bring to a low boil, uncovered, and reduce heat to a medium simmer. DO NOT scorch the milk! Stir occasionally to keep the butter well mixed into the milk.
Hard boil the eggs, peel and set aside.
Simmer 20-30 minutes or until potatoes are done and have rounded edges. The thin slices from the peeler will provide the thickness for the soup at this time. Taste and adjust seasoning.
Just before serving-slice or chop the eggs and add into soup. If you want thicker soup-drain cans of potatoes and add to pot, heat 2-3 minutes and serve.
SUNDAY SUPPER variations; add veggies, diced ham/bacon bits, spices for more flavor to serve 50 to 75 servings, multiple ingredients times 5. Recipe #281741.