Boomette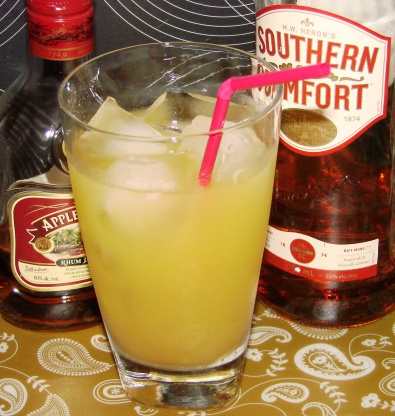 Uses Southern Comfort which is a favorite of mine.
1

ounce Southern Comfort
2⁄3 ounce golden rum
2⁄3 ounce rose's lime cordial
1⁄2 ounce fresh lime juice
3 1⁄2 ounces pineapple juice
Add all the ingredients to a shaker filled with ice.
Shake vigorously.
Strain into a colada glass filled with crushed ice.
Garnish with a slice of pineapple and maraschino cherry; serve with a straw.