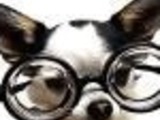 So simple and really delicious. From Ellen Yin, co-owner of Fork and Fork: etc., Philadelphia. I use thyme honey from Greece when I can, but any good honey will do. Ms. Yin recommends clover honey.
3 -4 lbs baby carrots
salt & freshly ground black pepper, to taste
1⁄2-1 cup honey
Directions
Heat the oven to 375 degrees.
Bring a pot of salted water to a rolling boil and blanch the carrots for 4 to 5 minutes.
Drain carrots in a colander and place in a single layer in a baking pan; season with salt and pepper, to taste.
Brush the carrots liberally with honey and bake until the honey has caramelized, 7 to 8 minutes.
Most Helpful
Used regular carrots that I cut in big pieces. cooked the carrots in the microwave and then brushed them with honey and put them in the oven for about 10 minutes. They turned out very tasty but not caramelized - was too hungry to put them back in the oven...!! Thanks Chef Kate! :)

Very good recipe. Added some olive oil to prevent sticking, and then thought butter would be even better (as I see others have found). I just used a few chopped up carrots and roasted them in the toaster oven.
I took the hint from Lauralie & added a bit of butter & used the full cup of a dark honey I got in a previous honey swap! VERY TASTY CARROTS, & a great addition to a veggie dinner I served the other night! Thanks for a great keeper recipe! [Tagged, made & reviewed in Gimme 5]