This is a really simple dish. It makes a great entree for 6 or a main meal for 4 people. This recipe can easily be made gluten-free - just ensure your ingredients are gluten-free. Most tamari sauce is GF or I use "Fountain" brand soy sauce that is now GF. If you do not require a gluten free sauce you can use regular soy sauce
1 tablespoon olive oil
1 teaspoon minced garlic
1⁄2 teaspoon minced ginger
1 1⁄2 kg whole green prawns (raw, shelled but with the tail intact)
3 tablespoons honey
2 teaspoons soy sauce (or tamari sauce)
2 teaspoons sesame seeds
Directions
Peel the prawns leaving the tails intact.
Heat the oil in a wok or heavy based pan. Add the garlic and ginger and cook for 30 seconds.
Stir-fry the prawns until pink, cooking in two batches.Return all of the prawns to the pan and stir in the honey and the soy or tamari sauce.
Serve on a bed of boiled rice and sprinkle with sliced shallots or chopped coriander and sesame seeds.
Most Helpful
I halved this recipe and followed the recipe exactly.
So easy to make, and for me who does not eat seafood, it was a little hard to know when the prawns are cooked, but with this recipe DH and DS said "They were cooked perfectly."
Both of them really loved the prawns cooked this way and want thme again.
Served with rice this was a winner here.
Thanks Jubes, this is a real winner here and I will be making this again for sure!

I waas looking for a different starter and came up with your recipe;it is WOW! Will reserve this one for company. Thank you for posting this treasure. Made this for ZWT6. Rita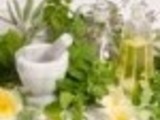 Really enjoyed these shrimp; the flavor was wonderful! Quick and easy, 2 pluses in my book! I followed the recipe, as directed, but was unsure what to do with the sesame seeds, so just sprinkled them over the shrimp. The smell wafting through the house was amazing! Thanks, **Jubes**, for sharing a simple shrimp dish, that will go in my 'go-to' cookbook! :-) Made for ZWT.