Honeyed Fig Topping With Vanilla and Cinnamon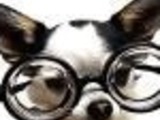 From the March 2000 edition of Cook's Illustrated, a delicious topping for Perfect Oatmeal (posted separately) and almost anything else.
Directions
Bring figs, honey, 1 ½ tablespoons water, vanilla, and cinnamon to simmer in small saucepan over medium-high heat; cook until liquid reduces to glaze, about 4 minutes.
Spoon a portion over individual bowls of hot oatmeal (or yogurt or farina or whatever you might choose); serve immediately.