gailanng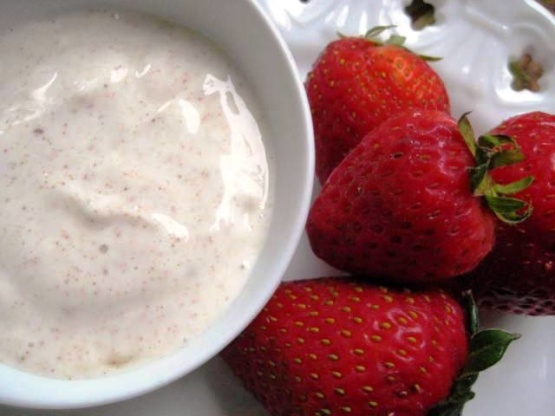 Another great fruit dip recipe. A little different spin-off from my original.

For some reason the flavours didn't really speak to us; it was ok. I felt that the tartness of the plain yogurt came thru and it did not really help to add more of the flavourings.
Combine all ingredients.
Chill.