Annacia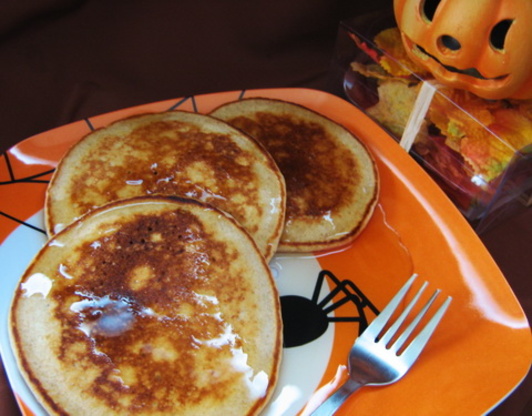 These healthy pancakes are a great way to start your day. They are thick and tender with a hint of honey and cinnamon. These can be frozen for a quick weekday breakfast, too. Recipe is from Healthy Cooking.

I was able to make these almost totally fat free by using Recipe #55564 and making sour milk with skim milk. Splenda was used in place of the honey. I thinned the batter just a bit because I wanted the cakes a little thinner. I love the banana in this recipe, what a great idea. They are delicious and healthy and were just the thing for a Sunday brunch in Fall.
In a small bowl, combine the first five ingredients.
Combine the eggs, buttermilk, banana and honey; add to dry ingredients just until moistened.
Pour batter by 1/4 cupfuls onto a hot griddle coated with cooking spray; turn when bubbles form on top.
Cook until the second side is golden brown.
Serve with fruit and/or syrup, if desired.