Honey Wheat Bread Like Outback
WiGal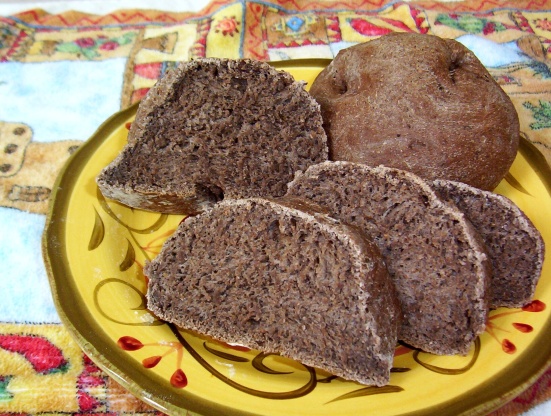 You know that bread they serve at Outback Steakhouse? Well, topsecretrecipes.com has got the recipe pretty close. If you want the exact color, you will have to use food coloring, but the taste is very good. Serve warm with whipped butter.

Fantastic! I added 1 cup of ground flax seed - and in return for this wonderful recipe I offer the best bread machine tip you'll ever have: add 1 tablespoon of lemon juice to your liquid ingredients in the bread machine - it will not affect the flavour but it will make any recipe lighter and rise higher. I got this tip off a bag of Robin Hood bread flour and urge everyone to try it and see the difference. Again - THANK YOU - for an aabsolutely fabulous bread recipe!
Place all ingredients in a bread machine in the order listed above and use the dough setting.
When it is done, let it rise for about an hour.
When the dough is twice its original size, punch it down and split it into rolls.
If you want authentic Outback size, make about 8 tubular loaves.
I prefer to make 12 rolls.
The dough is sticky, so make sure you use a well-floured cookie sheet and plenty of flour on your hands.
Sprinkle the entire surface of the loaves with cornmeal and then let them rise again.
Bake for 20-24 minutes at 350.