Honey-Thyme Lemon Noodles
Diana 2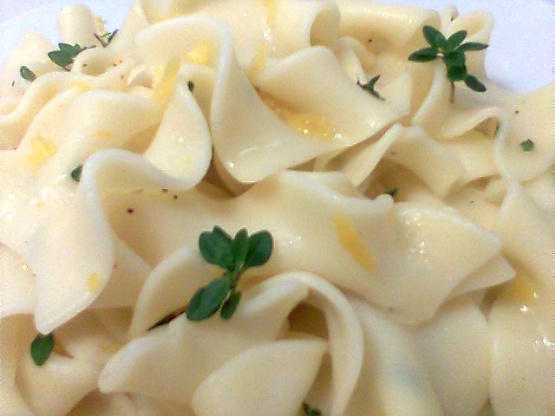 A succulent pasta side dish - I like it with poultry, although it would also go well with a darker fish like salmon or tuna.
Melt butter and blend with honey, thyme, salt, pepper, juice and zest.
Cook noodles according to pacakge directions and drain.
Toss noodles with honey mixture and top with scallions.
Serve with chicken or turkey.