Kim127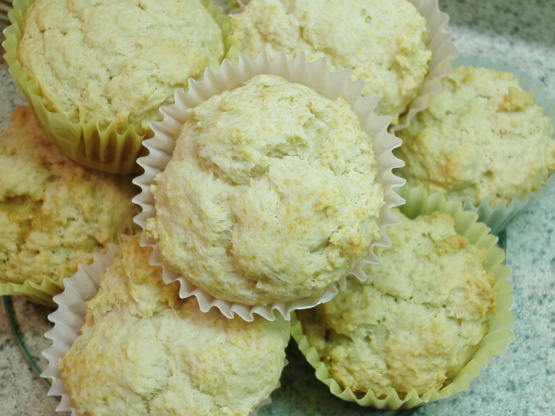 Top Review by Kim127
These were very simple to make. I misread the directions and used 4 cups of flour. Luckily I realized what I did and simply doubled everything else too and ended up with a couple dozen tasty treats. I wasn't sure about the second addition of butter so ignored it and just used 1/3 cup. I might increase the amount of honey, I was hoping to be able to taste it in the biscuits a little, but couldn't. These were terrific with a sausage and bean soup I made. Thanks Love!!!
Mix together all ingredients until lumpy.
Pour into muffin tins.
BAke at 350 for 15 to 20 minute Let cool.