Honey Spelt Bread Machine Bread
Kim M.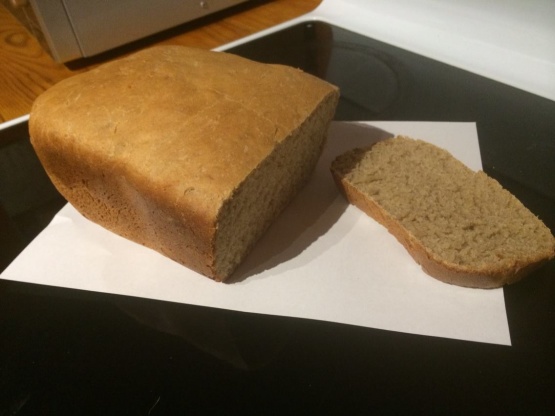 A delicious whole grain bread which is also great for people who can not tolerate wheat. Spelt flour can be found at Health food stores, I use Vita Spelt and I have them order a twenty-five pound bag for use in all of my baking. I got the original recipe out of a friends "Breadman" cookbook, but I have modified it slightly over the years.

I took advice of Kim M and used 2 cups spelt and 1.5 cups plain flour. Instead of baking a loaf of bread, I divided it into 12 rolls before letting rise the second time. My bread maker makes funny shaped bread! Brushed with egg white and added poppy seeds or sesame seeds on each roll. Baked for 20 minutes at 400. Might change to 375 next time as they got a little browned but delicious!
Put the ingredients into your machine in the listed order.
Choose setting on bread machine: light crust, 1.5 pound loaf, either the rapid wheat or whole wheat settings work just fine, depending on how much time you have. After the flour has been added, make a depression in the flour to hold the yeast until mixing begins.