Honey, Soy and Orange Marinade
diner524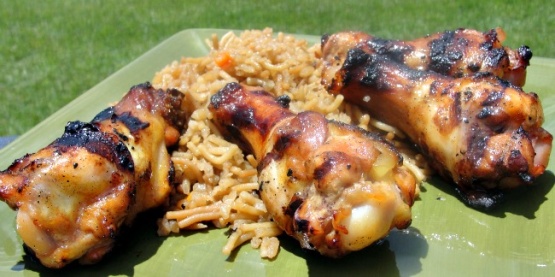 A good marinade for chicken or pork. NOTE: White cider vinegar or rice vinegar can be substituted for the wine vinegar.

Excellent marinade!!! Used cider vinegar and marinaded 8 hefty county ribs. Baked them covered at 300 degrees for 2 hours. Excellent!!! Even my wife, liked them, and she normally doesn't eat many ribs. Will being making this again for sure. Made for Football Pool 2012.
Combine all ingredients in a bowl, whisk to emulsify.
Use to marinade your favorite cuts of chicken or pork.