Honey Smoked Pork Tenderloin
Boomette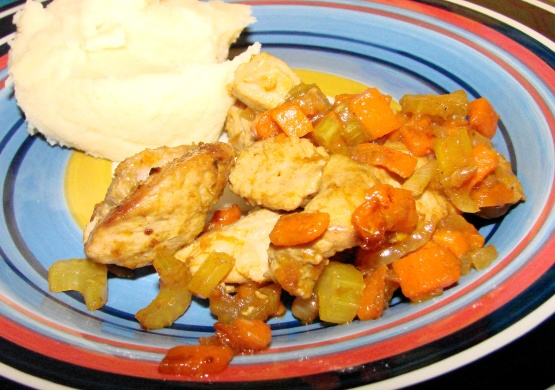 From Land-O-Lakes cookbook. Country smokehouse flavor and hearty goodness makes this an easy and delicious meal.
in a 10'inch skillet melt butter until sizzling.
add pork and carrots.
cook over medium-high heat, stirring occasionally until meat is browned.
reduce heat to medium.
stir in remaining ingredients.
cover and cook stirring occasionally until vegetables are crispy tender.