Honey Slaw from Harold Cohen's Ultimate Burger
loof751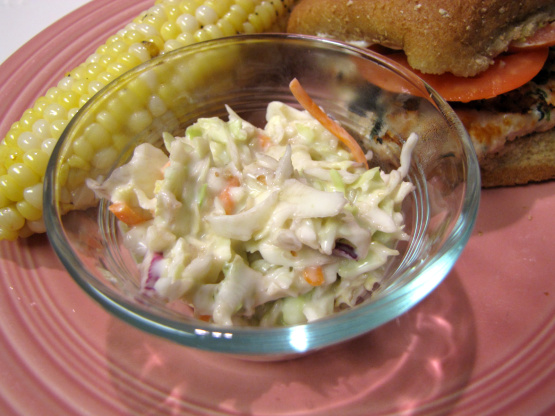 Entered for safe-keeping. This was submitted by Harold Cohen to the Ultimate Recipe Showdown on the Food Network as one part of his winning burger.
In a small mixing bowl, combine mayonnaise, honey, and cabbage; mix until well combined.
When using as garnish for Harold Cohen's Ultimate Burger, allow cabbage to reach room temperature.