Honey Sesame Pork Tenderloin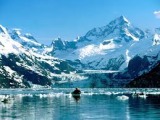 We love this variation of pork tenderloin. It's excellent served over rice. Delicious! The prep time does not include marinating, which is 2 hours. Enjoy!
Directions
Combine soy sauce, ginger, garlic and sesame oil.
Place tenderloin in a resealable plastic food storage bag and pour the soy sauce mixture into it.
Marinate for 2 hours in the refrigerator. **I do not recommend marinating this any longer than 2 hours - as the pork will become too salty tasting**.
Preheat oven to 375 degrees.
Remove pork from marinade and pat dry with a paper towel.
Mix honey and brown sugar on a plate. (You could use a whisk if you're having trouble mixing these ingredients.).
Place sesame seeds on another plate.
Roll pork in honey mixture and then roll in the sesame seeds.
Roast in a shallow pan for 20 to 30 minutes or until meat thermometer inserted into the thickest part registers 160 degrees.
Suggested to serve over rice.