ReeLani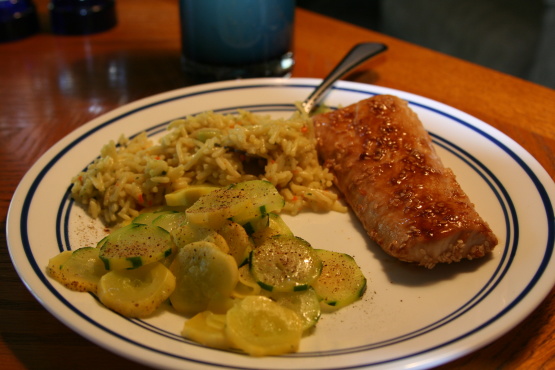 A simple and tasty way to prepare mild flavored fish. I've included the marinating time in the prep time.
In a skillet melt 1 Tbs of butter over medium heat, add garlic, and sauté 'til tender (watch carefully so that it doesn't burn!).
Remove from heat and stir in teriyaki sauce, lemon juice, honey and sesame seeds.
Let cool a few minutes then pour over fish and marinate 30 minutes in refrigerator.
Heat remaining Tbs of butter in skillet over medium heat.
Remove fish from marinade and add to pan, sautéing 4-5 minutes per side and basting with marinade.
Note: I like to toast the sesame seeds before adding them to the mixture for a more pronounced flavor.