Lvs2Cook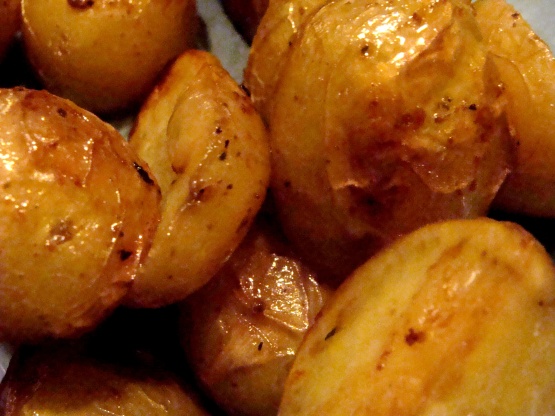 Sweet and tangy potatoes great with any meal.

I love this recipe! Although I got the recipe from another site, I am so happy to find it here. Super easy to make and the flavor is delicious. I made as posted ~ a keeper for sure!
Preheat oven to 375 degF (190 degC).
Lightly coat a baking dish with cooking spray.
Lay potatoes in single layer in baking dish and scatter onions on top.
In a small bowl combine melted butter, honey, mustard, salt and pepper, drizzle over potatoes.
Bake in oven for 35 minutes or until tender, stirring halfway through.