Debber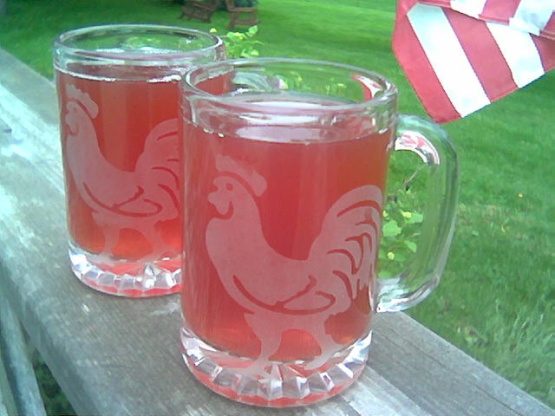 Wow, I made this one time...and now everytime the family comes over, the first thing they ask, " Do you have some of that tea?" Not hello, not how are ya, just where's the tea! Great recipe. I really like it too because it helps your tea go a little farther when you have company. I made 2 gallon jugs of this for Thansgiving and Christmas, and that still wasn't enough. Thanks for sharing!!
2

cups freshly brewed tea

2

cups cranberry-raspberry juice
1⁄8-1⁄4 cup honey

Garnish
In a large, heat-proof pitcher, whisk together all ingredients until.
thoroughly combined and honey is dissolved.
Chill until ready to.
serve.
To serve, pour over ice.
Garnish with mint.