diner524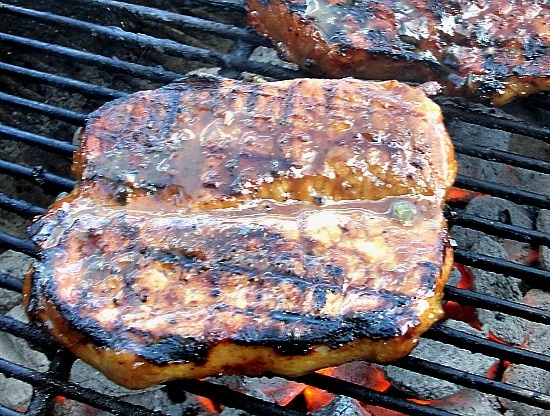 Found this on one of my favorite food blog websites (culinary in the desert). It was originally adapted from CL. I could not find sage honey, so I used clover honey instead.

Tasty & easy pork chop recipe! I used bone in chops, but otherwise followed the recipe. The glaze is teriyaki like in flavor. I served with spicy sweet potato fries and a green salad. Thank you for sharing the recipe! Discovered during Spring 2012 Pick A Chef.
Combine first six ingredients in a small bowl.
Use half of that mixture to marinate the pork roast (I used a ziplock bag) for at least a couple of hours.
Sear on all sides in an oven-proof skillet.
Bake at 400% for 20-25 minutes. Use a meat thermometer to make sure it has reached a safe temperature.
Drizzle remaining hoisin mixture on meat.
Garnish with sesame seeds.