Diana 2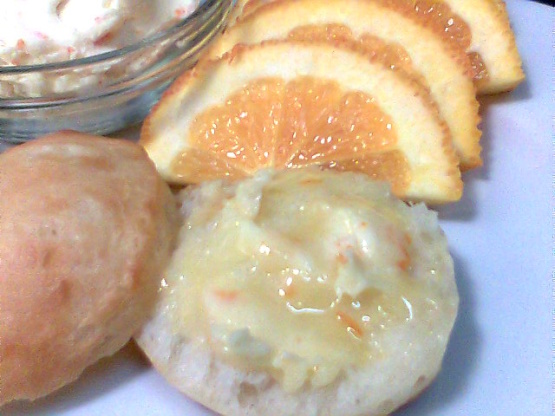 Yummy. Easy. Great on nut roll, poppyseed roll, mmmgood sweet potato rolls, and other breads and muffins.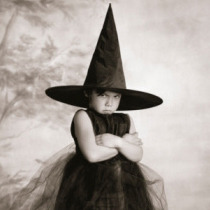 After seeing Acadia's photo I knew this was something I needed to try. She was right. This is a wonderfully flavoured butter. We had it this morning on warm biscuits with slices of orange. Can't wait to serve it to our guest this summer. I did increase the amount of zest. Made during the Spring PAC 2009 Event.
Remove butter from refrigerator and allow to soften at room temperature, about 10 minutes.
Cream butter, honey, and orange peel in small bowl.
Transfer to serving dish. Store in refrigerator, covered. Serve at room temperature.
*Note: Some separation between the butter and honey will occur after setting up in the refrigerator. This honey is still yummy on warm bread!