Honey Oat Bread (Bread Machine)
Chef Doraine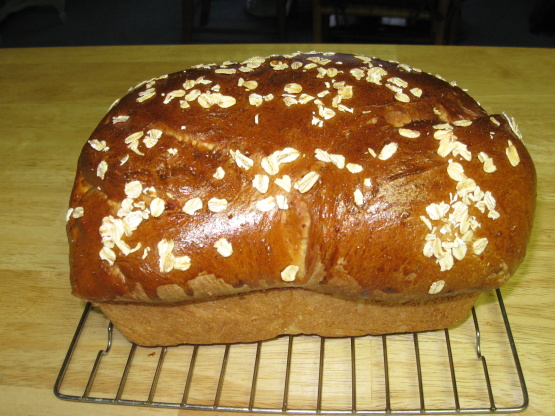 A nice simple hearth-like bread...Great for anything from toast to sandwiches!

Top Review by najwa
Yummy!! This bread makes amazing french toast!! I used the medium white setting and it was a bit dark, so next time I'll use the light setting, thanks!
Combine ingredients in breadmaker per your manufacturer's instructions.
You can replace 2 cups white bread flour with 2 cups whole wheat flour but include 1 tbsp vital wheat gluten (the original recipe suggested this).
Makes a moist, sweet loaf.
NOTE: cook time is for the basic/white cycle (medium crust; 1½ lb loaf) using a BreadmanPlus bread machine; your machine may differ.