Honey Mustard Pork Tenderloin
KellyMae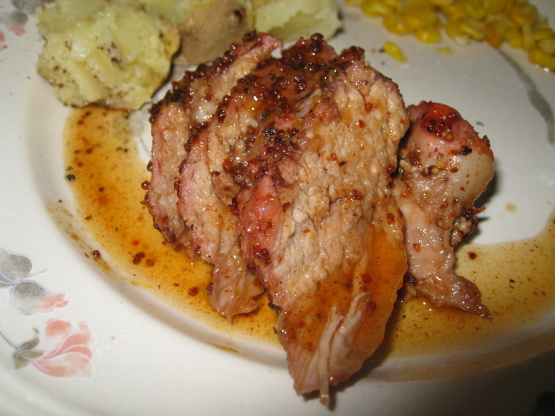 MY HUSBAND LOVES THIS, WE HAVE IT ALMOST EVERY NIGHT.. VERY EASY!!!

This is easy and very tasty!
STIR TOGETHER 1ST 5 INGREDIENTS.
WELL BLENDED.
PLACE PORK IN LARGE GREASED CASSEROLE DISH.
SPRINKLE EVENLY SALT AND PEPPER.
POUR HONEY MIXTURE OVER PORK.
BAKE UNCOVERED AT 375 DEGREES FOR 30 MINUTES MIDDLE SHOULD BE SLIGHT PINK.
ENJOY!