Honey Mustard Pasta Salad
flower7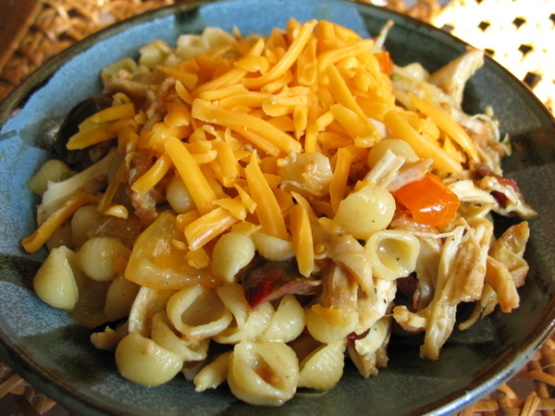 This is a one dish meal that will work with ham or chicken, and can be expanded. Broccoli could also be used. Cooking is a creative sport.
Cook pasta in 2 quarts of salted boiling water until done to taste (for me, 8 minutes is right).
While pasta is cooking, add mustard, honey, vinegar, pepper, and garlic to the bottom of a serving dish.
Add hot drained cooked pasta, ham, and tomatoes to the dish and toss until coated by the dressing.
Top with cheddar cheese.