Honey Mustard Marinade for Chicken or Salmon
CoCaShe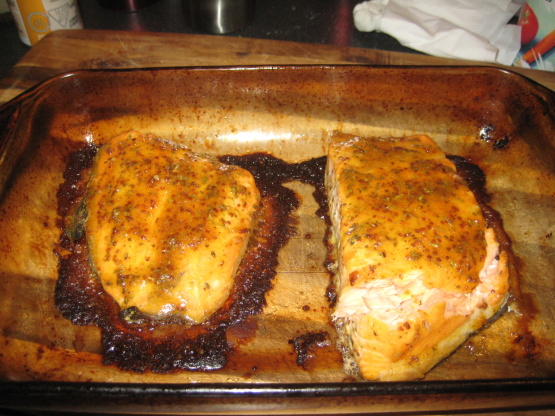 I don't know where this recipe came from, but I do know that it's really easy and tasty! Prep time includes marinating time. Cooking time varies depending on what type of chicken or salmon you use.

I've used this recipe a few times on salmon now and it's very good. I usually use about half and half Dijon and regular mustard, as I'm not crazy about the Dijon flavour. I bake at around 350F for 20 minutes (since there's no cooking instructions included =) This recipe is easy to make, with ingredients I usually have on hand. I marinated it for longer than the 1 hour and it was good as well, so very versatile to make ahead and then cook quickly. Thanks!
Mix marinade ingredients together.
Marinate chicken or salmon for about an hour, and then bake until done.