Honey & Mustard Lamb Cutlets With Baby Chats
Honni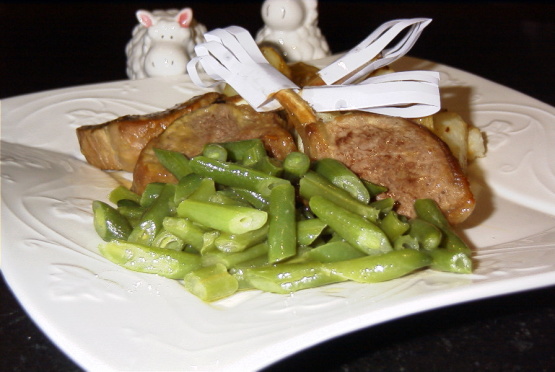 A very simple recipe but very tasty, rather healthy too. This is based on a recipe by Iain Hewitson

Made this for dinner tonight- absolutely fabulous! The flavours complimented each other perfectly...no complaints about this yummy dish! This one's a keeper!
Preheat oven to 220d Celsius.
Toss together potatoes and garlic with a little olive oil, rosemary and seasoning in an oven tray.
Cook in oven for 15 mins, tossing regularly.
Mix together mustard, lemon and honey.
Then move the potatoes to one side and add chops.
Pour the mustard mixture over the top of the lamb chops and cook for about 8-10 mins, till done to your liking, turning once.
Serve with steamed beans or asparagus or perhaps a green salad.