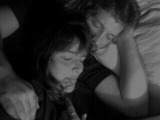 From Betty Crocker's Good & Easy cookbook.
Directions
Cut ham into 4 serving pieces. Mix water and honey mustard in a large skillet. Add ham.
Cover and heat to boiling; reduce heat to low and simmer about 10 minutes, turning ham once, until ham is hot.
Remove ham from skillet and keep warm. Stir sour cream into skillet and heat for 1 minute. Do Not Boil!. Pour over ham and sprinkle with green onion.
Reviews
Most Helpful
We really enjoyed this ham dish! So easy and a great way to dress up a plain ham steak. I had chives on hand so used them instead of green onions for the topping. Thanks for sharing your recipe! Made for the Best of 2011 event, recommended by weekend cooker

We loved this ham last night, except at the beggining I was a little confused about the sevings, where it said to cut into 4 servings, but the recipe stated for 2 servings. Nonetheless we had 4 servings, and loved the flavor. Made recipe as posted, with no changes, and made for a nice lunch. Made for PRMR tag.