Honey Mustard Dressing / Dipping Sauce
PaulaG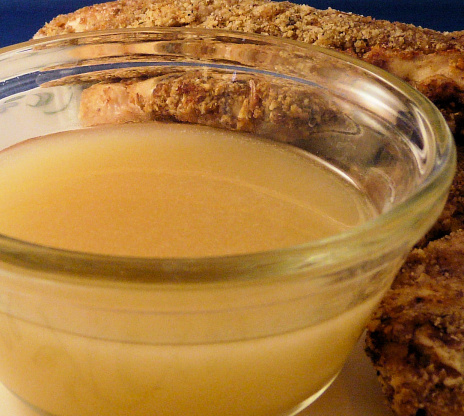 Made from a unique combination of honey, sugar, vinegar, lemon juice and oil, this is a sweet and tangy honey mustard that can be used as a salad dressing or dipping sauce.
Mix ingredients well.
Refrigerate several hours or overnight and shake or stir well before serving.
The sugar tends to settle after sitting a while, especially in the refrigerator. Sometimes it helps to mix better if the dressing is warmed in the microwave.